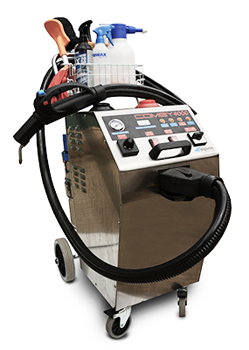 MAXDRIVE is a service which saves your time, your car, your money and the environment.
MAXDRIVE is an innovative company, which constantly monitors trends and news in the field of car washing. MAXDRIVE provides high quality and professional cleaning service for your car. We approach each customer individually and with utmost professionalism. Each member of our team goes through a demanding and regular system of training and certification.
WHY MAXDRIVE?
Maximum comfort
Mobile. Stop worrying when and where to visit an auto-washer - we will come for you. Wash your at a time that is convenient to you. car on the spot and at a time when it suits you.
Utmost professionalism
We want to be the best. Hot steam, microfibre cloths, top quality cosmetics based on nanotechnology can remove even deep-seated dirt from your car. Lak(upholstery) or (leather)regains its original appearance. Steam technology safely destroys dust mites, bacteria and viruses in the interior of your car. Standard auto washer or hand wash routine will never wash your car so perfect.
Maximum respect
We think about the environment. Washing with hot steam is not only friendly to your car but also the environment. The complete car wash consumes an average of only 10 liters of water. Hand washing the exterior does not damage the paintwork of your vehicle like the brushes of a car wash normally do.