MAXdrive is a service which saves your time, your car, your money and the environment.
Hot steam, microfiber cloths, top quality cosmetics based on nanotechnology can remove even deep-seated dirt from your car. Varnish regains its original appearance. Standard auto washer or hand wash routine never wash your car so perfectly.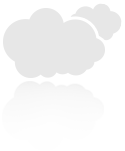 Steam technology
We do not use conventional high pressure cleaners or household cleaners. Our professional cleaning machines combine high performance with integrated steam cleaner. With minimal water consumption and compact size is ideal for professional car cleaning. Steam based technology has high efficiency and sterilizing capabilities. Steam technology safely destroys dust mites, bacteria and viruses in the interior of your car. Mobile steam cleaning equipment are becoming very popular , and not just in Europe. Not only in Europe, mobile steam cleaning equipment becoming very popular.

We are mobile
Through the use of modern alternatives to high-pressure cleaners and shampooing, we can provide our service in all conditions: home in the garage, garden, on the street, in your company, in the parking spot at the cottage in a secluded forest, just anywhere ...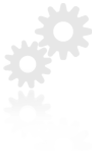 Procedures
Professionally trained teams applies the techniques accurately and professionally, and each vehicle are treated individually with maximum effort. The work is carried out to the smallest detail, from taking over the car until handover to the customer. Each member of our team goes through a demanding and regular system of training and certification.

Ecology
Although the consumption of water and detergents is minimum, the resistant waste tub securely captures all and prevents environmental pollution. Compared to conventional hand wash using high-pressure washers our system consume up to 10 times less water plus a minimum quantity of waste water (approximately 2-3 litters of waste water per car wash). Less water consumption also means less power needed for car care wash.
Video